Another World Daily Recaps: 1996
AW summaries from 1996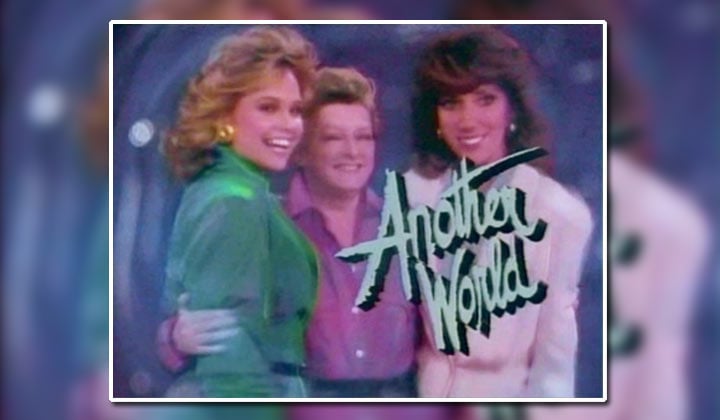 The AW Daily Recaps Archive offers you day-to-day summaries of Another World beginning in 1996 and continuing through the series' final episode in 1999. To view any of the daily recaps here, simply locate the week that you want to review. There you will see that a brief summary of that week's action has been included for your reference. When you find a week of recaps that you want to read up on, simply click on the appropriate link located under that week's summary. By doing this you will have access to the complete Monday through Friday daily recaps for that week, just as they were posted on Soap Central during that week.

As our archives have grown, we've created one page per calendar year. To access any of the recaps from 1996 through the present calendar year, please click on the corresponding link in the Recaps Quick View to quickly skip ahead to a particular month and year of recaps.
Read up and enjoy!!
NOVEMBER 1996
November 18 to 22, 1996
Vicky wouldn't accept Jake's proposal. Jake schemed to keep Bobby away from Vicky. Matt told Sophia they needed some time apart. Josie and Gary exchanged vows and rings in private. Steven was caught on the tracks in front of an oncoming train.
November 25 to 29, 1996
With the urging of Ryan's ghost, Bobby saved Steven from an oncoming train. Rachel advised Carl to let go of his vendetta against Grant and kicked him out when he refused. Sophia became Matt's intern at the Herald. Bobby found Vicky unconscious.
Return to the
top
of this section.
---
DECEMBER 1996
December 2 to 6, 1996
After Grant goaded him, Jake started a fight with Bobby. Sharlene and Greg moved in with Michael at the farmhouse. Gabe and Cindy's closeness began to irritate Lorna. Rachel forgave Carl but would not let him move back in.
December 9 to 13, 1996
Joe arrested Jake for trashing Sassy's. Bobby and Vicky shared a date in the new tree house. Greg ran away. Matt asked Sophia to date him. Nick arranged for Sophia to go with him to a conference in New York.
December 16 to 20, 1996
This week of recaps is not available. We apologize for the inconvenience.
December 23 to 27, 1996
Jake ended up in the emergency room. Bobby suspected Grant was behind the attack on Jake. Rachel interrupted Matt and Sophia as they were about to make love. Felicia was upset after seeing John and Sharlene together.
December 30, 1996 to January 3, 1997
Vicky confessed to Jake that she was having trouble letting go of Ryan. Grant coached his Jake imposter. Josie talked a suicidal woman off a roof. Couples, friends, and families toasted the new year.
Return to the
top
of this section.
---
Daily Recaps Archive: Quick View
INS AND OUTS: WHO'S COMING AND WHO'S GOING