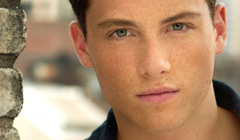 Jesse Lee Soffer
Jesse Soffer joined the cast of As The World Turns in September 2004 as Will Munson, son of Hal and Barbara.
Jesse made his film debut at the age of eight in
Matinee
. His other film credits include the role of Bobby Brady in
The Brady Movie
and
A Very Brady Sequel
,
Safe Passage
with Susan Sarandon, and
Silent Alarm
.
Jesse made his daytime debut on on Guiding Light, where he briefly played the role of Max Nickerson in 1999. He was also as a regular on the television series
Two of a Kind
. He has also appeared in
The Royale
,
From the Mixed Up Files...
,
My Family
, and
Wings
.
Jesse was originally from North Tarrytown, New York and currently resides in New York City. He is taking classes at New York University and loves soccer
As The World Turns
Will Munson
September 1, 2004
to
February 9, 2005
[recurring];
February 10, 2005
to
April 4, 2008
[contract]
Guiding Light
Max Nickerson
1999
Two of a Kind
Taylor
1998
From the Mixed-Up Files of Mrs. Basil E. Frankweiler
Jamie (James)
1995
Wings
"Bobby Brady"
in episode: "A House to Die For" (episode # 6.22), May 2, 1995 Gracie
Johnny Bowen
2007
A Very Brady Sequel
Bobby Brady
1996
The Brady Bunch Movie
Bobby Brady
1995
Safe Passage
Percival, age 9 and 10
(1994)
The Silent Alarm
Boy
1993 (as Jesse Lee Soffer)
Matinee
Dennis Loomis
1993 Daytime Emmys Nomination, Outstanding Younger Actor (2006, 2007, 2008; for
As the World Turns
)
Daytime Emmys Pre-Nomination, Outstanding Younger Actor (2005, 2006, 2007, 2008; for
As the World Turns
) PLACE OF BIRTH: North Tarrytown, New York
DATE OF BIRTH: April 23, 1984
News Archive
: Soffer earns first Daytime Emmy nomination. [Feb 8, 2006]
News Archive
: Source: Landon, Soffer to exit ATWT by spring. [Jan 19, 2008]
News Archive
: Landon, Soffer to return to ATWT in advance of finale. [Mar 16, 2010]