With Guiding Light preparing for its end in September, executives at Procter & Gamble Productions (TeleNext Media) are doing the best they can to prevent the show's talent from heading to rival soaps. That effort extends beyond the on-screen talent, as the show prepares to move some of its behind-the-scenes staff to As the World Turns.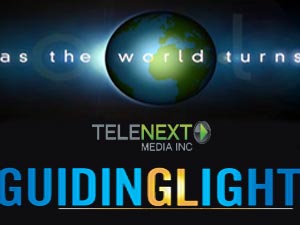 Guiding Light head writer David Kreizman is headed to As the World Turns, but the Emmy-winning writer will not be taking over the helm from head writer Jean Passanante - nor will he be co-head writing for the fictional residents of Oakdale. No, Kreizman is slated to fill a "new" position on the writing team.
As the World Turns is reportedly bringing back the position of breakdown writer, a job that was cut several years back as a way to trim the show's operating budget. The breakdown writer is the person responsible for coming up with a generalized summary of what will happen on each day's episode. Think of it as a "pre-cap," and then other members of the writing team actually write the dialogue and the rest of the script.
According to Daytime Confidential, Kreizman won't be the only Guiding Light scribe to make the move from Springfield to Oakdale: Lloyd "Lucky" Gold will join Kreizman as a breakdown writer.
Kreizman has spent his entire daytime career with Guiding Light. He started as an intern in 1995 before working his way up the ladder. Over the next nine years, Kreizman worked as an associate producer, breakdown writer, script writer, and associate head writer. He was named head writer in July 2004.
Gold, meanwhile, has worked for three different soaps during his nearly 30-year career in daytime. Gold started his career in 1982 as a script writer for Another World before tackling the same job for One Life to Live in 1985. Gold also worked as head writer and breakdown writer for Guiding Light on several different occasions. He's been serving as a co-head writer on the soap for about year.
--->
---

RELATED STORY
General Hospital adds three-time Emmy winning writer to its staff.
---
2018 DAYTIME EMMYS: SOAP CENTRAL'S COMPREHENSIVE COVERAGE