Todd Rotondi (Bryant Montgomery) has only been a part of the As The World Turns for about 18 months. However, by year's end, the actor will have left show.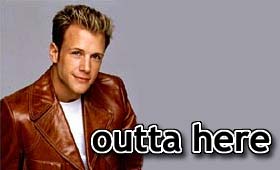 According to a message on the actor's official web site, the writers have decided to write the character of Bryant Montgomery off the ATWT canvas.
"I just found out tonight [August 28], that Todd is leaving ATWT," said the webmaster of Rotondi's web site. The message goes on to say that Rotondi did not yet reveal all the details of his release from the show.
An Emerson College graduate with a degree in broadcast journalism, Rotondi joined ATWT in February 2000.
A spokesperson for As The World Turns declined to comment on the news of Rotondi's release.
Rotondi is expected to make his exit next month. The role of Bryant Montgomery will not be recast.