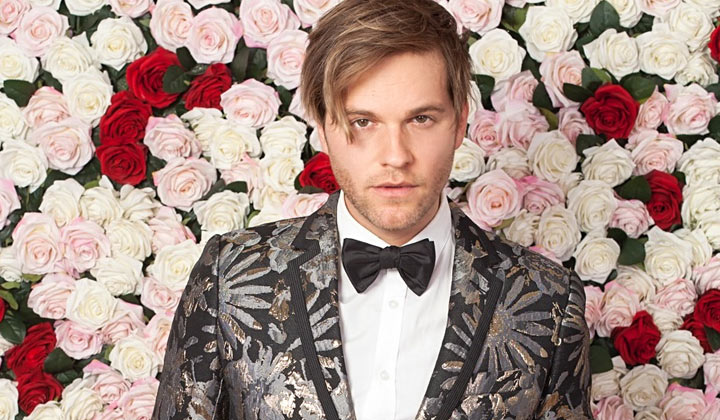 Best and worst of 2007
For the Week of December 31, 2007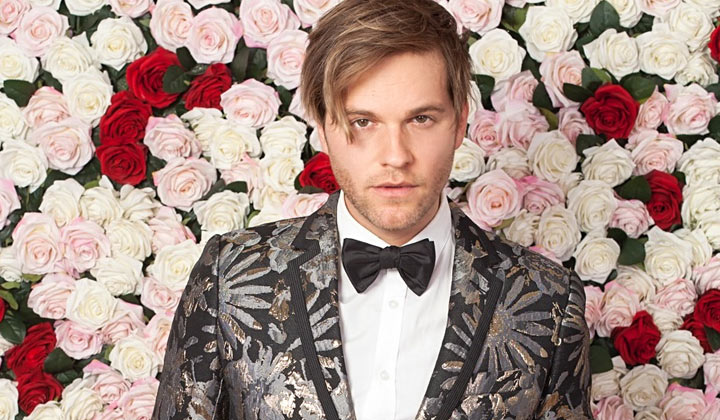 Share this story
When I think back on 2007 in Oakdale, I have some mixed feelings as the writers made some missteps in character development. This was another year that the veterans have had very little airtime and the introduction of new characters that were useless. However, there was some applause as well as there were a few things that were done right.


Characters That We Should Not Have Seen
Cole and Sofie - Who cared if Gwen had a brother? A brother that was always angry, mean and trying to scheme. He treated poor Sofie badly from the first day they were seen. The point of them was to get a baby for Gwen and Will. I think there was another way for the writers to go like letting Gwen get pregnant and not miscarry. Sofie has shown little backbone as she allowed Cole and his mother to bully her to give away her baby.

Cleo - This was too much of one actress (Jennifer Landon) and the gamble did not pay off. Cleo was one of the most annoying characters to hit Oakdale in a long time. Let's take away the fact that she was not around long.

Bad Storyline Moves
The Stewart Sisters - Emily became a prostitute and the Alison was a porn star; isn't there something else that they could have done. The writers were running out of ideas for these two characters. In addition to Alison being a porn star, the writers rehashed the meth story that had just been done last year with Jennifer Munson.

Carly is Dying: Oops, The Doctor Made a Mistake - It started off so well with Carly finding out that she was dying - Maura West was at her best, it was obvious why she had won the Emmy last year. The writers then through a wrench into the story with the mistake; the mistake was not a bad move, it was the fact that Carly hid the news from Jack and her family for weeks. It destroyed a story that could have turned the whole Jack and Carly story around with them reuniting.

Story that Never Ends
Paul and Meg and Craig and Rosanna - This story has become so convoluted in addition to ruining the character of Rosanna in the process. It is so bad that I personally am going for the remote to fast forward past all of these characters. Did TPTB bring Rosanna back only to make the viewers want her back in her coma pronto?

Characters that Will Be Missed
Maddie Coleman - She was a breath of fresh air in Oakdale for all of her quirks. She had so more potential than the writers gave her. Her love story with Casey changed the character of Casey for the better. I believe the actress was given a raw deal by being written off and other characters like Gwen and Meg and Katie are always given stories - one right after the other.

Dusty Donovan - It has been announced that he will be leaving in January. There will be a void with him gone as he has made Dusty a character to be reckoned with. From his early romance with young Lucy Montgomery to falling madly in love with Jennifer Munson then to lose her and Johnny and be able to find love again with Emily - Dusty has matured and always been true to himself. There is not a character right now in Oakdale like Dusty - he is adult and honest and always speaks his mind no matter the consequences.

Recast Scorecard
Chris Hughes - To have Chris return and have this overly ambitious slant is changing the character too much. I do not know if this is working or not just yet - to see Chris want his father's job so badly that he may have done something to cause his stroke is so non-Hughes like.

Craig Montgomery - Jeffrey Meek was a good actor and did a good job as Craig. TPTB decided to bring back Scott Bryce, the original Craig and he is different than the previous two Craigs. This version of Craig had relationships with Lucinda, Margo, Tom and Lily and it showed as the depth of those old relationships show in each interaction with other characters - this was something missing with the other two versions of Craig.

Bonnie McKechnie - The jury is still out on her (no pun intended). She comes back as an attorney and her first client is Holden Snyder and she seems to be interested in him. I don't know how she will fare as Holden's rebound lady.

Dallas Griffin - This version of Dallas has already had more to say than the previous two guys put together. Well, the writers never gave them a chance. I just have to wonder what the plan is for this guy.

Welcome to Oakdale
Sam (Wally Kurth) - Let's hope that Sam hangs around Oakdale for a while and hooks up with Carly. It seems that Sam sees something in Carly and Carly appears to be defending him a bit much. It may time for her to move on from Jack and on to a man who will not judge her only accept her for all of her flaws.

Most Improved Character
Brad Snyder - Brad showed up in town as an arrogant moron and now he is one of the most interesting characters in town due to him finding love. When Brad started to really fall in love with Katie, he has changed; he became her friend and has stood by Katie through her breakup with Jack and helped Carly through her illness. Brad is likable and the viewers care about what happens to him.

Most Ruined Character
Jack Snyder - The way that Jack has treated Carly has made him very unlikable of late; when he was falling in love with Katie, he treated her badly as he wanted to distance himself from her. He then found out that she had lied to him then he turned on her by wanting to take her kids away from her when in actuality, he ruined his relationship with Katie because he can't get Carly out of his system.

Best Actress of the Year
Maura West - As we have seen she can take lemons given to her by the writers and make us still love the character of Carly. She has had a rough road by coming back to town after leaving her kids for a man then finding out that she was dying. It was during this brain tumor story that she showed she needs another Emmy - she is always real in her portrayal and a character that I am always rooting for no matter what lemon is thrown at her character.

Best Story of the Year
Luke Finds Love with Noah - This story was told in a manner that the audience was able to accept this. The actors, Van Hansis and Jake Silberman, are doing a great job of showing how difficult new love is no matter who it is with. Noah fought his attraction to Luke by starting a relationship with Maddie. They had Noah's father who could not accept his son's love for another man that he wanted Luke dead; he did not succeed but left Luke unable to walk for a while. Luke is walking again so we wait to see where the story goes now. This has been the one story done with good writing and great sensitivity.

Hopes for 2008

Give Luke and Noah as much airtime as some of the other couples.


Henry and Vienna deserve a story of their own.


Give Dallas #3 something to do outside of the precinct.


Let Will and Gwen be happy with their baby, Hallie Jennifer.


Wally Kurth stays in Oakdale.


Give the veterans more to do as we have seen more Emma, Bob, Kim, Lisa and Lisa.


It may be time for new writing blood to give the show a boost creatively; it is consistently more downs than ups in the stories. We need a head writerthat knows and uses the history of the show.

Finally, thanks for all of your feedback this past year as I truly appreciate your taking the time to share your views. Let's hope that 2008 will be a year that we want to spend time in Oakdale.


That's all I have for now.
Reggie Jackson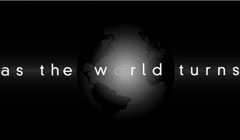 Reggie Jackson
Two Scoops is an opinion column. The views expressed are not designed to be indicative of the opinions of soapcentral.com or its advertisers. The Two Scoops section allows our Scoop staff to discuss what might happen, what has happened, and to take a look at the logistics of it all. They stand by their opinions and do not expect others to share the same view point.
SOAPULARITY: WHAT'S TRENDING