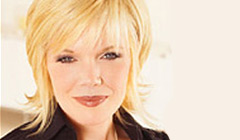 Encore
For the Week of February 6, 2006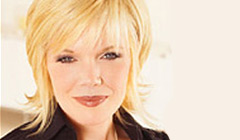 Share this story
Do to an emergency, Reggie is unable to provide a column this week. In place of a regular column, we present to you a column from this week in 2005. If you'd like to offer your opinions of what's going on on the show, please visit our message boards.
This week it was all about how the women in Oakdale keep the action moving right along: Lily and Carly, Allison, Rosanna, Katie and of course, Lucinda.


Finally, it has been realized that Lucinda needed to seen more often. So it looks like she will be seen now that Lucy is gone and she is working more closely with Sierra and Dusty. It was the highlight of my week to see her having a real life like being the 'Lady of the Manor' that she does so very well. Her scenes with Dusty were so reminiscent of the old days with her and Craig #1 and Kirk - she was involved with business as well as having a personal life during the Doug Marland era. These writers promised more than once that she would be getting a major story with John and that never materialized but I see that they are going back to the business world which she excels at so well.


What a great team these two make! Carly is the devious brains behind this duo and Lily is her sometimes unwilling partner as they get into some tight situations. They were so hilarious with Carly in the wig and Lily in those sunglasses as they went to get info on this Keith person from Julia's past. I can't wait to see what they do next and hopefully, after Julia is out of the way that they continue as friends helping each other.
It was great to see Emma in action again as she threw Julia out for seducing another member of her family. Emma was in rare form as she also told Holden what she thought of his latest actions. Could this show finally be giving the viewers what they need to keep watching without fast forwarding?


Allison can just show up and jump right in where she is needed - she has become a good pal to Will. He needs it. Did you see the look on his face when Ally kissed him in front of that jock at this party? Will he develop some real feelings for Allison? I like this more grownup version of Will and he needs a girlfriend so he won't be so entrenched in his mother issues. I saw some chemistry between Allison and Will - they are both two flawed kids and could be good for one another. Hey, Agim Kaba who plays Aaron is leaving soon so if Jessica Dunphy as Allison hangs around she could have Will as a love interest.


Is she going to see the light soon - Henry is really in love with her. I am wondering how long Henry is going to be able to keep up his act. When he saw how close Mike and Katie were this week, he was not too happy. So it's a dilemma for me because I like her with Henry and Mike so how ever this turns out is alright with me.
A reader, Leslie said, "I get that Henry is in love with Katie but exactly how much emotional abuse is he willing to take to be with a woman who ONLY loves him as a very dear friend?"
Cherri says, "I am really and truly tired of hearing Katie talk about getting Mike back. The worse thing a woman can do is throw her self at a man and seem desperate. She is making her self look stupid and give knew meaning to the words dumb blonde! Katie and Henry have played some good roles together but it's time for Katie to stop playing the dumb blonde role."


Now she knows that Cabot is alive and she is helping James Stenbeck get Barbara out of jail. With her sister otherwise involved, Rosanna needs a confidante. Her main focus for such a long time has been getting a baby and keeping it. I think that she should tell her husband but she knows as well as we do that Paul will become a different person one he finds out his father is in the mix. How is she going to accomplish her task?
Finally, the Emmy pre-noms have been announced and these are my choices for nominations on March 2 from ATWT:
Lead Actress - Maura West (she was terrific during the amnesia storyline) Lead Actor - Michael Park (his scenes with Maura as he regained his memory were heartfelt) Supporting Actress - Colleen Zenk Pinter (she gives 150% all of the time) Supporting Actor - Grayson McCouch (we really saw Dusty's heart this year with Lucy) Younger Actress - Jessica Dunphy (she can handle whatever is thrown at her) Younger Actor - Jesse Soffer (he can go toe-to-toe with Colleen Zenk Pinter every time)

That's all I have for now.
Reggie Jackson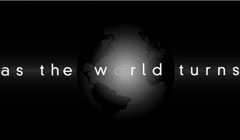 Reggie Jackson
Two Scoops is an opinion column. The views expressed are not designed to be indicative of the opinions of soapcentral.com or its advertisers. The Two Scoops section allows our Scoop staff to discuss what might happen, what has happened, and to take a look at the logistics of it all. They stand by their opinions and do not expect others to share the same view point.
SOAPULARITY: WHAT'S TRENDING