Now that production of All My Children has begun, Prospect Park has confirmed the cast members that will be part of the show's relaunch. While this is the finalized cast for the first episodes, more characters may be added.
The cast is composed of quite a few returning favorites: Julia Barr (Brooke English), Lindsay Hartley (Cara Castillo), Vincent Irizarry (David Hayward), Thorsten Kaye (Zach Slater), Jill Larson (Opal Cortlandt), Cady McClain (Dixie Martin), Debbi Morgan (Angie Hubbard), Eden Riegel (Bianca Montgomery), Jordi Vilasuso (Griffin Castillo), and Darnell Williams (Jesse Hubbard).
Prospect Park has also confirmed the return of David Canary (Adam Chandler) and Ray MacDonnell (Joe Martin). Canary is currently listed as playing only Adam Chandler, and there was no information immediately available about whether or not Stuart will be making any appearances in the reboot.
Emmy winner Francesca James will be returning to AMC -- but not in either of the roles she's previously played on the show. For more information about James's return, click here.
In addition to James's surprise signing, two newcomers were also revealed and their roles confirmed
Heather Roop will play the role of Jane McIntyre, the owner of a coffee shop whimsically called Jane's Addiction. When asked if Jane might in some way be related to former Pine Valley resident Alec McIntyre, show reps could not offer comment at this time.
Jordan Lane Price, who has mistakenly been announced as having been signed to play the role of Miranda Montgomery, will be joining AMC as Celia Fitzgerald.
Prospect Park has yet to officially confirm Daniel Covin's addition to the cast. Earlier this week, Soap Central reported that the actor had been cast in the role of "Hunter."
To read official statements and comments from the aforementioned actors, simply click on any of the names linked in this article to read the official statements for that performer.
If your head is spinning from the casting news, click here to see the complete, up-to-the-minute cast list for All My Children's reboot.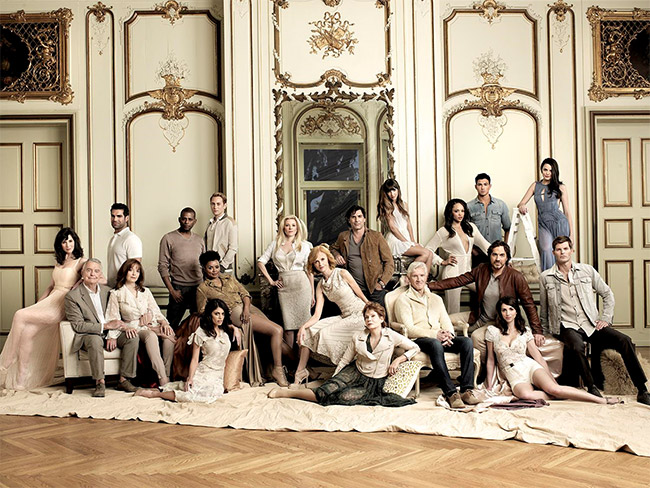 Photo Credit: Chapman Baehler
RELATED STORIES: