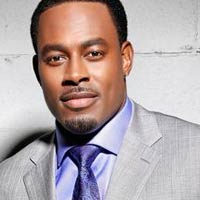 Rucker's Dragon is slayed
By
Dan J Kroll

Posted Sunday, October 09, 2005 10:48:13 AM
This week, All My Children's Dragon will finally be slain. And with The Dragon's demise also comes the end of actor Lamman Rucker's (Garret Williams) run with the show.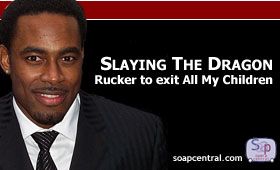 This marks the second time that one of Rucker's soap characters has met with an untimely demise. In October 2003 -- nearly two years to the day of his AMC exit -- Rucker's character on As the World Turns was pushed through an upstairs window resulting in a fall to his death.
It should come as no surprise that Rucker is being written out of the show. After all, truly sinister characters rarely stay around for a long time. Rucker's stint on All My Children was never intended to be long-term, however, some fans' hopes were raised earlier this year with the show extended Rucker's originally agreed upon contract.
The former semi-pro basketball player made his AMC debut on July 4th. He makes his exit this week.




RELATED STORY
Shari Headley back as AMC's Mimi Reed
---
2018 DAYTIME EMMYS: SOAP CENTRAL'S COMPREHENSIVE COVERAGE