Everyone's favorite "Mother from Hell" will return to Pine Valley later this summer -- despite making an agreement that she'd never again set foot in town.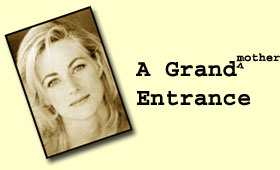 Olivia Birkelund will reprise her role as Arlene Vaughan beginning in a handful of episodes starting next month. Arlene hasn't been seen since February, when she signed off on her marriage to Adam and agree to flee town in order to avoid criminal charges being brought against her.
Birkelund has kept a low profile since her AMC departure. In an interview shortly after her release from the show, Birkelund said that she'd relish the chance to play Arlene again -- a character that her on-screen daughter, Kelly Ripa (Hayley), says couldn't be more different from Birkelund.
Birkelund returns beginning September 4, presumably when Arlene wants to check in on her new grandchild.