It wasn't the best of nights for All My Children. About a dozen Pine Valley residents crowded into Radio City Music Hall for the 27th Annual Daytime Emmy Awards. Two of these residents, who double as professional actors in the real world, were even nominated for awards.
For fans of AMC it was a long wait until they actually got to any awards categories in which AMC or its stars were nominated. In fact, for the first half of the show there was barely a trace of All My Children.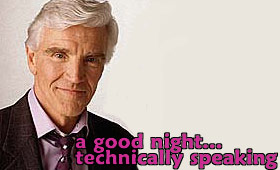 Susan Lucci (Erica) hosted the annual awards show. Kelly Ripa (Hayley) and Mark Consuelos (Mateo) and John Callahan (Edmund), Vincent Irizarry (David) and Finola Hughes (Alex) were featured presenters.