After a failed romance with child pornographer
Jim Thomasen
, a friends-but-not-lovers buddyfest with
Jackson Montgomery
, a fizzled affair with
Dimitri Marick
, and a disastrous relationship with not one but three
Pierce Riley
s,
Brooke English
(
Julia Barr
) will soon find the heavens smiling down upon her.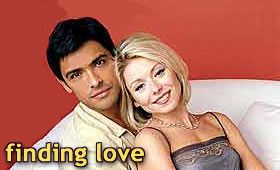 A casting call has been put out for the contract role of Eliot Freeman. It's said that Eliot, a man in his forties, will turn out to be a minister --- a unique change of pace from some of the other men who've been in her life.
There's no word on when the new character will pop up on-screen or even if any actors have tested for the part. The latest reports are that Eliot will be Brooke's love interest --- but that can always change at the last minute.
2018 DAYTIME EMMYS: SOAP CENTRAL'S COMPREHENSIVE COVERAGE